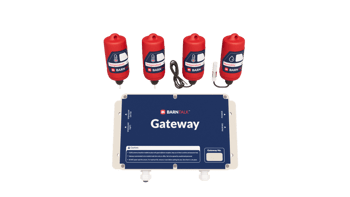 BarnTalk

is the only

poultry house alarm with built-in rural connectivity.

It works where your phone won't!
Request Your FREE Quote Today:
BUILT-IN CONNECTIVITY
Once you plug the BarnTalk Gateway into power, it begins to search for the strongest available cellular signal, regardless of carrier.
WIRELESS SENSORS
All of the sensors including the water meter are wireless and can be placed anywhere in your poultry house. No hassle.
SELF-TESTS EVERY 2 MINUTES
The BarnTalk system completes a self-test to confirm the Gateway is still online. If no response is received, an alarm is triggered.
"Excited about this new alarm system

that will give me

real-time data of what's going on inside my chicken barns."
— Joshua K. | Snow Hill, MD