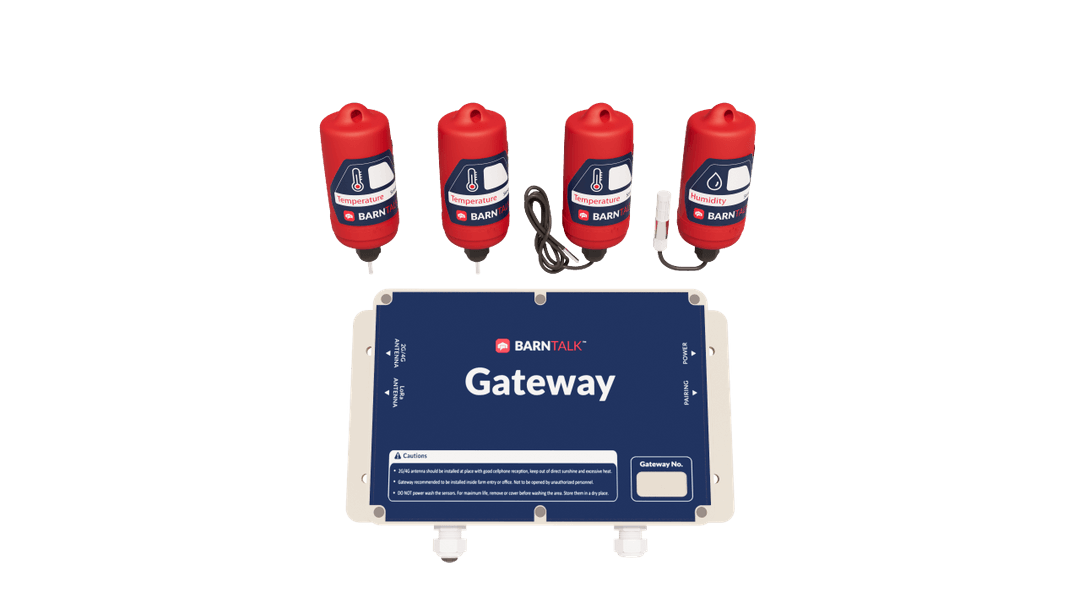 BarnTalk

is the industry's only barn alarm with multi-carrier, rural connectivity built-in.

It works where your phone won't!
BUILT-IN CONNECTIVITY
Once you plug the BarnTalk Gateway into power, it begins to search for the strongest available cellular signal, regardless of carrier.
WIRELESS SENSORS
All of the sensors including the water meter are wireless and can be placed anywhere in your pig barn. Our sensors typically range 1,200 feet.
SELF-TESTS EVERY 2 MINUTES
The BarnTalk system completes a self-test to confirm the Gateway is still online. If no response is received, an alarm is triggered.
Excellence in Management Starts with Full Potential Alarms
Protecting the viability of your operation starts with having

a reliable alarm system

that provides real-time, remote visibility into your poultry houses.
Reliable Connectivity
A full potential barn alarm that doesn't rely on a single connection point like a landline or hotspot is built to ensure you always have a backup connection.
Reliable Alarm
Using an alarm with reliable connectivity prevents you from depending on a single lifeline to monitor your poultry houses.
Real-Time Visibility
BarnTalk allows growers to monitor power, temperature, water flow, feed, and other key functions inside their poultry houses remotely and in real-time to get ahead of operational inefficiencies and stem losses.
Data Management
Data is the most powerful tool you can use as a producer to forecast your production outcomes with greater precision.
Full potential alarms deliver reliable data that producers can use to better manage their operations and make more informed production decisions.
Screen Shot 2022-05-25 at 10.44.11 AM

Going Wireless
BarnTalk has given poultry grower Rhett Murphy the flexibility to receive and acknowledge alarms without having to be on site.
"I'm not much of a homebody, and I didn't want to feel tied to the house just to look after my birds."
"Excited about this new alarm system that will give me real-time data of what's going on inside my chicken barns."