BarnTalk is the next generation, wireless barn alarm for poultry houses.
BarnTalk's wireless alarm system and mobile app provides

24/7 real-time, remote visibility

into your poultry house.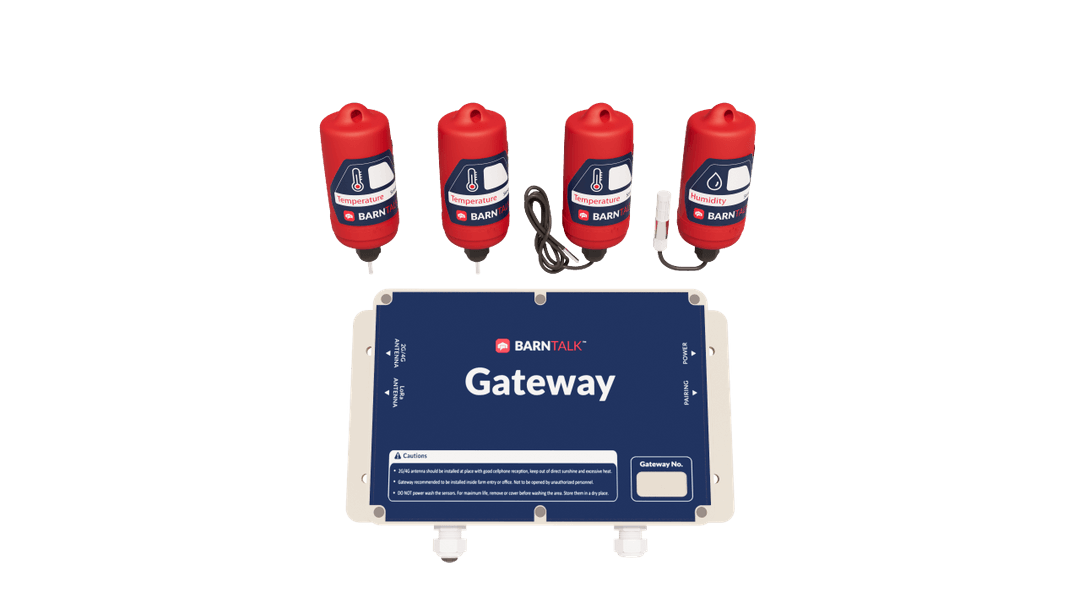 BarnTalk utilizes the only certified multi carrier sim card in North America

, allowing it to work in even the most rural areas where agriculture thrives.
CONNECTIVITY INCLUDED
Once you plug the BarnTalk Gateway into power, it begins to search for the strongest available cellular signal, regardless of carrier.
Cut the phone line and cancel your hotspot!
GO WIRELESS OR GO HOME
All of the sensors including the water meter are wireless and can be placed anywhere in your poultry house. Our sensors typically range 1,200 feet.
No electrician or expensive install!
SELF-TESTING SYSTEM
The BarnTalk system completes a self-test to confirm the Gateway is still online. If no response is received, an alarm is triggered.
No more manual testing required!
"Excited about this new alarm system that will give me real time data of what's going on inside my chicken barns."